Discover this "secret weapon" to ensure good comfort and health for both you and your baby during pregnancy and birth…
Please click here if you can't see my video below:
…and beyond
Once you've birthed your baby, a whole new world opens up and you'll want to be prepared for helping your child develop as a healthy, happy child. It often feels overwhelming with the complex array of your child's needs and your strong desire to do everything to assist in their holistic health, and while regular chiropractic visits are one great way to assist with the health of your family, there are many other simple ways that will collectively make a big difference.
By searching our website you'll find many tips and approaches, and I've also written a new book called "Ticklish" which covers all the most important aspects of how to help your child learn, love and play. Here is some recent feedback about it…
"Jennifer, It is inspiring to know what's about to happen to those children soon to be exposed to the love, wisdom and playful learning strategies provided within your new book — Ticklish. Congratulations for making such a magnificent difference in so many family's lives."
Dr. John Demartini
Author of Inspired Destiny – Living a Purposeful and Fulfilling Life
Founder of the Demartini Institute
"Ticklish is brilliant in its conception, and masterful in its delivery. It invites reading from the very first page, and is an outstanding resource for parents. All my families will be receiving one for Christmas. Thank you Dr Jennifer!"
Dr David Cahil
B.App.Sci. (Chiropractic).
"Dr. Jennifer Barham-Floreani's book Ticklish is now my gift of choice to every new parent. This is a resource your office can provide to every parent and one I recommend all my clients purchase in bulk. This book is easy to follow, thought-provoking and well researched. It covers every aspect of raising extraordinary children. As a practicing chiropractor, caring for the families with special needs children I was impressed with how compassionately and clearly Dr. Jennifer discusses these issues and concerns. This book will help families in your practice on their journey of raising healthy, happy and connected children. You are a voice of reason, now there is a book you can give parents that will reinforce, educate, support and empower."
Dr. Shawn Powers
BSN RN DC
Power Source Coaching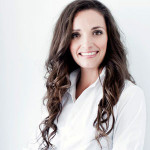 Wishing you health and happiness,
Dr Jennifer Barham-Floreani 
B.App.Clin.Sci, B.Chiropractic

. . .
P.S. For more information about Ticklish, please click here.
. . .
Phillips C. Meyer JJ. Chiropractic Care, including Craniosacral therapy, during pregnancy: a static-group comparison of obstetric interventions during labor and delivery. JMPT 1995 Oct; 18(8):525-529
Fallon J. Chiropractic and Pregnancy : A Partnership for the Future. ICA Review. Nov/Dec 1990: 39-42
Fallon JM. Chiropractic manipulation in the treatment of costovertebral joint dysfunction with resultant intercostal neuralgia during pregnancy. JMNS. Summer 1996 4 (2):73-75
Kunau PL. Application of the Webster in-utero Constraint Technique: J Clin Chiro Ped. 1998;3:211-216.