"We offer resources to help you rediscover your instincts and a holistic approach to life."
We believe that too many children today suffer unnecessarily with poor physical and emotional health.
We believe that they deserve better.
We also believe that too many women are disappointed with their births and are worthy of so much more.
So we continue to create products and educate broadly to empower families on navigating the best way forward to achieve the health outcomes they desire.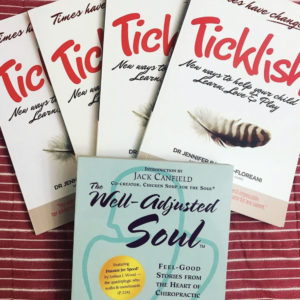 Well Adjusted is a holistic parenting website and its products are trusted resources.
. . .
You might like to…
→ Meet Our Team
→ Read The Latest Articles
→ Browse Our Shop