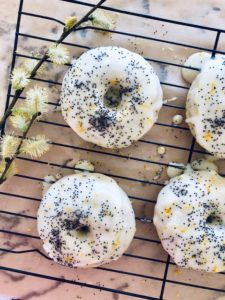 SERVES: 8 Donuts
PREP TIME: 15-20m
COOKING TIME: 10-15m
COOLING TIME: 10-15m
Check this awesome recipe out from one of our new crew – Sarah Conte a 4th year Naturopathic medicine student, Mum of two, all round smart, sassy lady!
Every now and then we all love something different. We get tired of the same.
Enter donuts. They're cute and robust enough to satisfy our hunger. With this recipe you can also be assured that the ingredients are high quality.
Why Withania?
Ashwagandha (royal herb) or Withania somnifera is an ADAPTOGEN, which is a substance that raises one's resistance to stress and decreases how sensitive we are to stressors. Essentially, it seems to help to protect us from stress-induced damage.
Whether we are big or small we can days or weeks where life seems to be squeezing us. Leaving us feel tired or vulnerable. These donuts are a healthy treat for when you or your child need some herbal love.
Withania contains a full spectrum of healing properties, it is reported to have anti-anxiety and antidepressant qualities, it is cardio-protective and may work to improve thyroid function. Ashwaganda is an antibacterial, anti-fungal, and anti-inflammatory. It is also said to be neuro-protective and cognitive enhancing – so finding ways to add a little into your diet especially in times of more stress than normal, will really help support your nervous system.
Ingredients:
1 ½ cups all-purpose gluten-free self-raising flour
½ hazelnut meal
1 – ½ cup honey or maple syrup (depending on how sweet you like them) / other sweeteners are fine as well like coconut sugar
Zest of 2 lemons and 1 of its juices
4 tablespoon poppy seeds
1 ½ cups almond milk
¼ cup coconut oil, melted
2 tablespoons organic vanilla extract
1 tsp Ashwagandha powder (available at health food stores)
Method:
Preheat the oven to 180 degrees C
In a bowl, mix together the flour, hazelnut meal, honey, lemon zest and juice, poppy seeds and Ashwagandha – add the almond milk, coconut oil and vanilla extract. Do not over mix.
Spoon the batter into a piping bag, or a large zip lock bag and cut a hole in the corner, spray a donut pan with some cooking spray, and then pipe the batter into the pan.
Bake for 10-12 minutes, or until slight brown and bounces back at touch
Once the donuts are cooled, dip them into icing and top with more poppy seeds and lemon zest. You can also use melted white chocolate for the icing!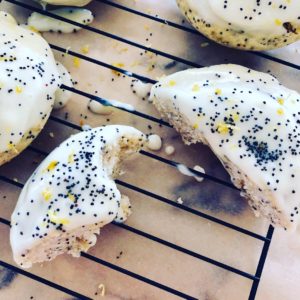 Icing
I have been wanting to try a store-bought organic frosting by WHOLESOME CHOW, made with Organic Sugar, Organic Tapioca Starch, Organic Vanilla Bean Extract. I also added cream cheese, lemon and zest and more vanilla extract.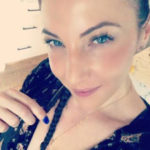 Sarah Conte
Naturopathic Medicine
—
Chandrasekhar, K., Kapoor, J., & Anishetty, S. (2012). A Prospective, Randomized Double-Blind, Placebo-Controlled Study of Safety and Efficacy of a High-Concentration Full-Spectrum Extract of Ashwagandha Root in Reducing Stress and Anxiety in Adults. Indian Journal of Psychological Medicine, 34(3), 255–262. https://doi.org/10.4103/0253-7176.106022