With Christmas just around the corner I wanted to share this beautiful, light Christmas themed salad that will fill your dinner table with some healthy cheer!
Ingredients:
1 bunch of kale or chard, chopped into thin strips
1/3 cup of Australian pomegranate seeds
3/4 cup of frozen red grapes, sliced
2 oranges, chopped
1 small salad onion, diced
1/4-1/2 cup of chopped raw pecans
2 tbsp of dried cranberries/ raisins/ dates
1 small apple, chopped

Dressing:
2 tbsp apple cider vinegar
1 tbsp maple syrup
1/3 tsp salt (or to taste)
1/4 tsp fine black pepper
1/8 tsp coriander
a pinch of cayenne (optional)
1/8 tsp turmeric powder
a few pinches of orange zest

Method:
Mix all ingredients together and toss well with dressing to coat. Enjoy!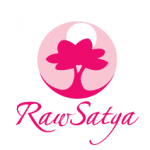 This recipe is from our amazing in house naturopath and nutritionist Rosemarie, for more recipe ideas you can follow Rosemarie here: RawSatya.




From all of us at Well Adjusted we hope you have a wonderful Christmas!