Happy Halloween folks! I wanted to share with you two fun, healthy recipes that you can create with your kids on this 'spooky' night. The first recipe is from our amazing in-house naturopath Rosemarie Walmsley, Rosemarie is the most incredible cook and I love when she shares her new creations with us.

Yes this recipe is for pumpkin ice cream – seriously! Believe me you have to try it, it's crazy good. As always, I make a recipe then think of variations. To Rosemaries original recipe I added half a can of Coconut Cream and Mixed Spices. Then wanting to make a more filling dessert I added a Ginger Biscuit Base (recipe below).

Raw Pumpkin Ice Cream
Makes: 6 servings

Ingredients:
4 medium Frozen Bananas, sliced
1 cup Pumpkin Puree (steam or boil chopped pumpkin then puree in blender or food processor or mash by hand)
1/3 cup Maple Syrup or Honey
1 1/2 tsp Pumpkin Spice or Cinnamon

Variations:
You can also add half a can of Coconut Cream and 1/2 tsp of Mixed Spice.

Method:
1. Using a food processor, blend all ingredients together until smooth.

2. Transfer to a freezer-safe container and store in the freezer.

3. Enjoy!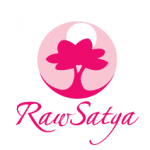 For more recipes follow Rosemarie via her website RawSatya.







TIP:
This ice cream is divine when paired with a ginger biscuit.

Ginger Biscuit! Ingredients:
1/2 – 1 cup of diced fresh Ginger (yep I'm ginger mad – I love it, use less though if you're not a fan)
1 cup of diced, fresh Medjool Dates (more or less depending on how sweet you like things)
2 tbspl of Coconut Oil
2 cups of Almond Meal
1 cup diced Brazil Nuts
100 grams of 80% Cocoa Dark Chocolate

Method:
1. Whack it all in your Thermomix or blender for 2-3 minutes.

2. Press the mixture into a small round cake tin approximately 15 cm's wide, make your base wonderfully thick. Scoop your ice-cream onto your base.

3. Freeze for an hour.

Delicious!





. . . . .


Yours in Health,


Jennifer Barham-Floreani
(Bach. Chiropractic, Bach. App Clinical Science
Registered internationally, no longer practicing as a chiropractor in Australia.)

. . . . .