Every cell membrane in your body is made of the fats you consume. For some this means living a Keto lifestyle for others it is focusing on regular high-quality fat consumption. Whether your a hardcore Keto lover or you just like trying new things, here are two Keto bread recipes that are certainly worth a try.
Resources are listed so you can find more recipes and info.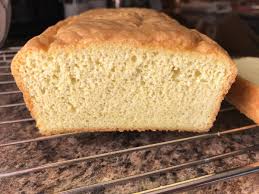 Prep Time 10 Mins
Cook Time 60 Mins
Servings: 6
Ingredients:
1 ¼ cups almond flour
5 tbsp. ground psyllium husk powder
2 tsp. baking powder
1 tsp. sea salt
2 tsp. apple cider vinegar
1 cup boiling water
3 egg whites
2 tbsp. sesame seeds (optional)
Method:
1. Preheat oven to 350°F (175°C). Mix the dry ingredients in a large bowl.
2. Bring the water to a boil and add it, the vinegar and egg whites to the bowl, while beating with a hand mixer for about 30 seconds. Don't over mix the dough, the consistency should resemble Play-Doh.
3. Moisten hands and make 6 pieces of the dough. Place on a greased baking sheet.
4. Bake on lower rack in the oven for 50-60 minutes, depending on the size of your bread. They're done when you hear a hollow sound when tapping the bottom of the bun.
5. Serve with butter and toppings of your choice.
Reference
Emmerich, M & Shevtzoff, E (2018). "The Keto Bread". Diet Doctor. https://www.dietdoctor.com/recipes/the-keto-bread
---
Prep Time 15 Mins
Cook Time 40 Mins
Serviings: 8 (2 Slices = 1 serving)
This Recipe Makes 16 Slices
Ingredients:
100 g Butter melted (3.5 oz / 1/2 cup)
30 g Coconut Oil (1 oz / 2 Tbsp)
7 50g Eggs (1.7 oz each (Large Size))
1 teaspoon baking powder (5g / 0.2 oz)
200 g Almond Meal (7 oz / 2 Cups)
1/2 teaspoon xanthan gum (2g)
1/2 teaspoon Salt (2g)
Method:
1. Preheat oven to 180 c (355 F)
2. Put the eggs (make sure your eggs are at room temperature) into a bowl and beat for 1 – 2 mins on high.
3. Cut up the butter and place the pieces into a small saucepan. As soon as you see the butter begin to melt, take it off the heat and just let it sit. You don't want the butter to be hot because this will affect your eggs once you add it to the mixture. Add the coconut oil once the butter has melted. (Use refined coconut oil because it doesn't have any coconut taste). Then once you have your butter and coconut oil melted, slowly stream the oils in while mixing on low until all incorporated. You'll have a nice, smooth blend and texture.
4. Combine the almond flour, xanthan gum, baking powder and salt together into a small bowl. Mix all of these ingredients together with a fork until well combined. Then, little by little, add it to the eggs.
5. Add remaining ingredients. Will become quite thick
6. Add all ingredients together.
7. Scrape into a loaf pan lined with baking paper.
8. Set your fan forced oven to 180C (355F) and wait till its fully heated. If you have a convection oven, drop the temperature by 5C (20 degrees Fahrenheit). If you are using a glass loaf pan, do the same. Glass retains heat longer. I always set my timer for 10 minutes less than the time in the recipe because all ovens are different.
9. Bake for 45 minutes. (Remove once a skewer comes out of the middle clean).
10. Once small cracks appear on the top and it goes a golden brown color, test with a toothpick or bamboo skewer right into the center of the bread. If it comes out clean, the bread is done. if not, you can add that extra 10 minutes and check it again.
11. Let the bread cool on a cooling rack so that all sides cool equally. Cooling it on a bread rack will significantly reduce the eggy taste also. Sometimes if you let it sit on a normal bench top or chopping board, you'll find that the bottom section of the bread will go a different colour.
Reference
Day, Aaron (September 13, 2018). "Keto Bread". ForFatWeightLoss.