What's going on? Has the world gone mad?
Many of you have been asking why there continues to be much conflicting information about all things COVID around the world?
Many of you have reached out and asked what I think is going on – on a larger scale?
Like lots of people, I have put up a number of posts on social media trying to help folks see beyond the COVID narrative that we are being told by mainstream media so that we don't spiral further into fear around the infection. Most of us were happy to stay at home if it meant preserving the immunocompromised and elderly from infection and yet every day we watch doctors and nurses around the world do live streams that people are actually dying from all manner of things other then COVID-19. Yet they are being asked to assign COVID-19 as the cause of death. We now see reports that numbers and test kits have been manipulated since the get-go.
It's a difficult situation for everyone particularly when people are losing their businesses, their salaries, and it takes a toll on the emotional health of the family and individuals, driving anxiety on all levels including how we raise our children. More than ever we need smart immune systems, not weakened ones. If you wish to watch videos on anything discussed so far please scroll through my Instagram feed and look for images displayed here for summary videos as many of the full videos have been removed from Facebook due to new forms of censorship.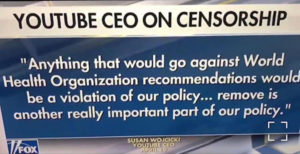 Over the last few months, I have not posted on what I think is going on as far as a bigger orchestrated agenda but it's clear many of you have your suspicions that things just don't make sense and you've asked me to share my thoughts. So in a limited format, I will do so here and simply direct you to some resources that may help you discover new information that helps you understand and formulate your own answers.
Where I sit right now.
The main reason I haven't posted to date is that I swing between knowing that right now, we're all just "holding on." We're all doing the best that we can and I'm very mindful of this – adults and children alike. The last thing any of us need right now is more anguish. Fear of not knowing what's going on, however, is sometimes worse. As it's always easy to victimize and control those who aren't empowered and many of us are aware of this.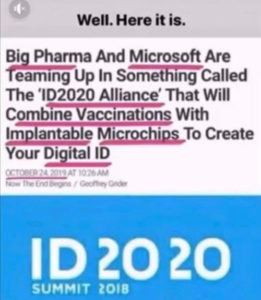 Another reason I haven't said too much is that no one knows entirely what the plan is, nor if and when – it will unfold. The clues or information that we do have, however – are frightening.
I have tried to minimize using terminology like "plandemic, agenda, and plot" where I can, as words have energy and may build anguish in and of themselves. I'm mindful of that and when people are frightened and unsure they tend to become angry versus curious. We don't need more anger right now so I'm hopeful that the links below help you find people with similar views and awareness that bolster your desire to preserve human rights rather than feeling left floundering in isolation.
Before I share with you some of the resources I've used over the last number of months, let me say this:
I believe that if ever there was a time we the good people, could withstand the dark agenda of these groups – it would be now. Firstly because we have ways to rally and connect across the world via social media (albeit it censored) that bring us together. I imagine very soon people will shift from using Google, YouTube, Facebook, and Instagram to search engines and platforms that don't track our searches and commentary. Do we need other methods of communication other than online? Absolutely.
Secondly, I believe perhaps naively, that humanity has large numbers of people committed to working on themselves spiritually, (be that through a church or individually) that can give us the strength and courage to overcome the most dangerous adversities in life. Prayer or meditation helps us quieten our anxiety and think creatively about ways to preserve our physical and mental health.
We also thankfully have a brave leader in President Donald Trump who I believe is largely aware of the intentions of these groups. President Vladimir Putin, also seems to have been well aware of the intention of certain families and corporations to compromise the health of Westerners. There are possibly other brave politicians across the world however here in Australia, it certainly doesn't feel like it that's the case.
So back to what may be at play and where to begin:
I've spent two decades mulling through the details on how our modern world compromises our children's health and deeper again the last 2 years as I'm updating content and writing new books. However, when the world turned on its axis with COVID I had to learn more about other topics like eugenics then honestly – I would have ever wanted too.
It's here that I feel lie many of the answers to what is the bigger agenda across the world. The overarching point is that while we are all DISTRACTED with a world in mayhem – all sorts of deleterious steps and measures are being put in place to withdraw our human rights. Again it's difficult to even discuss this without using words that sound alarming, that's not my intention.
For a brief history of "Eugenics and where we are now.
And could Bill Gates be the new John Rockefeller?" Click here:
Let's Stay Aware and Connected:
At this point, you've either read my brief summary on Eugenics or you've committed to watching the below videos, both hopefully.
From here I believe it's important we understand:
That right now many of the organizations that are meant to preserve the health of children around the world, have been infiltrated by those with elitist agendas.
Why patents exist and who owns Big Pharma, Big Tech companies. What's the UN's Agenda 21.
The role of GMOs and environmental chemicals.
Why doctors are gagged and threatened by regulators or the government myself included, or worse are jailed.
Where 5G probably fits and it's damaging effects
Why certain countries have been hit harder than others with COVID.
I'm someone who for whatever reason is like a dog with a bone when something smells fishy: I spend days, weeks, months reading, and searching until I feel I have a grasp of what's going on and what solutions or proactive steps are available. I'm very capable of reading research and pride myself on that as a writer however when it comes to eugenic I realize that I'm not a historian nor journalist so I have had to watch lots of these videos and others and read and source other information.
The issue remains that it's easy to victimize those who aren't empowered and as they say, "bullies only pick on those who don't know how to fight." The more we know, the more we can rally together.
Some Interesting Resources.
1.) If you haven't read about the What We Can Learn From A Pandemic "Tabletop Exercise"? On the Children's Health Defence website, use their search function to find it. It discusses Event 201, a disaster simulation exercise which took place in October 2019.
Here Bill & Melinda Gates Foundation partnered with the World Economic Forum and The Johns Hopkins Center for Health Security to stage Event 201, a tabletop exercise gauging the economic and societal impact of a globally-spreading coronavirus pandemic.
Click here to go to the website.
2.) This video gives some initial insight into what may be going on, even if you listen to the first hour.
Click here to view the Youtube Video: "Dr Buttar Accuses Fauci, Gates and The Media for Using COVID-19 to drive hidden agenda"
3.) This video "How Bill Gates Monopolised Global Health. The Corbett Report Episode 377" gives weight to Dr Buttar's comments on Gates having his hands in every decision making pie.
He has other great episodes including:
Episode 228 Bill And Melinda Gates: An Open Source Investigation
Interview 983 – Financial Survival Technocracy, Eugenics and Depopulation
4.) Rev Danny Jones 4/19/2020 Northlake Baptist Church -This video is from a church service and touches on eugenics discussing who's now in charge and the push for a one-world government and what they could mean for everyone were it to be put in place. The role current surveillance and data mining occurring now have and with everything moving online including finance.
5. and 6.) There are two videos here. The first is to just give you an idea of the journalist and his role in reporting on crimes within religion. I think this is an important context before watching the longer one of his as you may get stuck on the religious nature at times of this presentation. I can't cope with his wand action at the start of each video, he's earnest and incredibly detailed though. So watch or skip through this first one The Vortex – Satan at the Vatican. Michael Voris. Church Militant.
And then this one on climate change. Search The Vortex – Climate Change. If you struggle to think there may be some manipulation at play with the narrative of Climate Change which I did, you'll struggle to watch the first 9 minutes – stick with it though or fast forward to the speech in the Church. To be honest I nearly turned it off (or may have a couple of times) and then forced myself to watch to the end. Please don't get lost on some of the black and white religious narratives – his detail on eugenics and climate change is remarkable.
Watch "The Vortex – Satan at the Vatican" by clicking here.
Watch "The Vortex – Climate Change" by clicking here.